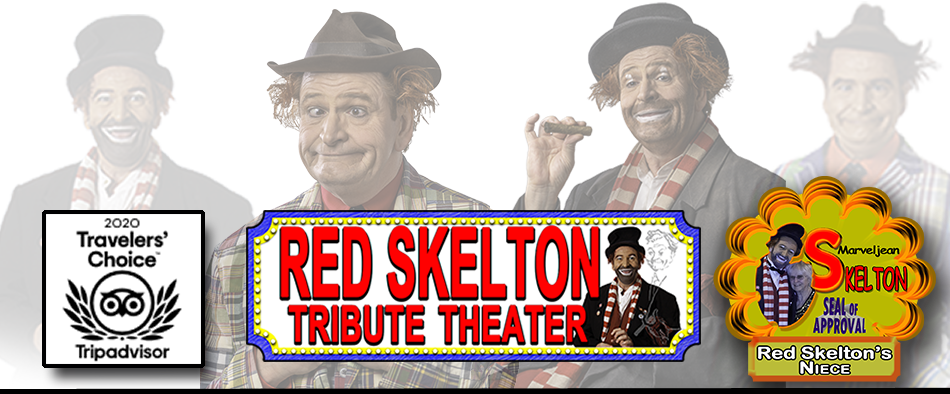 Rowan and Martin Laugh-In
Rowan & Martin's Laugh-In was an American sketch comedy television program which ran for 140 episodes from January 22, 1968, to May 14, 1973. The show was hosted by the comic duo of comedians Dan Rowan and Dick Martin and was broadcast over NBC. It was originally slated for a one time show, but it was such a hit that Rowan and Martin's Laugh-In was brought back for a regular weekly series.
Laugh-In had its roots in the humor of vaudeville and burlesque, with most of it's direct influences were from the comedy of Olsen and Johnson. The show was characterized by a rapid-fire series of gags and sketches, many of which conveyed sexual innuendo or were politically charged. The co-hosts continued the exasperated straight man , Dan Rowan and "dumb" guy Dick Martin, an act which they had established as nightclub comics. This was a continuation of acts from vaudeville, best popularized by Burns and Allen. Rowan and Martin had a similar tag line, "Say goodnight, Dick".
Each episode of Rowan and Martin's Laugh-In had a similar format, often including recurring sketches. The show would start with a short dialogue between Rowan and Martin. Then Rowan would say, "C'mon Dick, let's go to the party". This live-to-tape segment comprised all cast members and occasional surprise celebrities dancing before a 1960's party backdrop, delivering one- and/ or two-line jokes. Between the jokes were a few bars of dance music.
Tha cast consisted of Ruth Buzzi, Judy Carne, Henry Gibson, Larry Hovis, Arte Johnson and Jo Anne Worley, who were originally in the pilot special from 1967. Gary Owens the announcer, Eileen Brennan, Roddy Maude-Roxby, and Goldie Hawn came on in the show. Most of the cast members were not in all 14 episodes from the first season. Only the two hosts, Dan Rowan and Dick Martin, Gary Owens the announcer, Judy, Henry, and Arte were in all 14 episodes. Eileen only appears in half of the episodes. Eileen, Larry, and Roddy left after the first season.
Arte Johnson, who created many of the characters on the show, insisted on star billing, apart from the rest of the cast. Therefore the producer had the announcer Gary Owens read Johnson's credit as a separate sentence: "Starring Dan Rowan and Dick Martin! And Arte Johnson! With Ruth Buzzi and so on..." This maneuver gave Johnson star billing, but made it sound like he was still part of the ensemble cast. Arte Johnson left the show after the 1970–1971 season to make a go of his own show but it never panned out.
Of over three dozen entertainers to grace the cast, only Dan Rowan, Dick Martin, Gary Owens and Ruth Buzzi were there from beginning to end. However, Owens was not in the 1967 pilot and Ruth Buzzi missed two first-season episodes.
If you enjoyed the antics of Rowan and Martin in the late 60's and early 70's then you probably tuned into the Red Skelton show once in a while.
Re-live the good old days of slap-stick by either CLICKING HERE or on the Show Schedule link above to see the dates and times of Remembering Red - A Tribute to Red Skelton show in Pigeon Forge. We look forward to making you laugh.
"Goodnight now and may God bless"