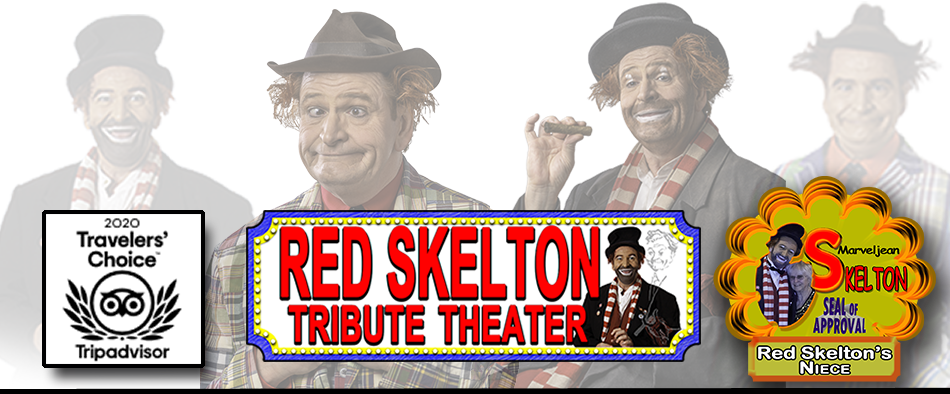 About Me
My real name is Brian Hoffman and I'm originally from North Dakota. I remember watching the Red Skelton Show when I was a little boy or a "mean widdle kid". Red left the airwaves in 1971 when I was 10 years old.
After years of people telling me that I was funny, someone finally got me on stage at an amateur night in Hilarities Comedy Club, Cuyahoga Falls OH. I had fun and so did the audience.
From there I went to emceeing the club one week a month for 6 months. Eventually I started featuring there and headlining shows elsewhere around the states of Ohio, Michigan, Pennsylvania, Kentucky and West Virginia.
One night after a show at Hilarities one of their regular couples came up to me and said the words that would eventually change me into what I do now. They said, "Do you know who you remind us of?...Red Skelton. You look and seem to act like him, you are very funny."
I was speechless and then I thanked them for the compliment but denied all of it to which they reassured me they thought it was true. Shortly thereafter I then started to end my shows with an impression of Red Skelton doing a Gertrude and Heathcliff joke. People loved it.
From there I started to find as many DVDs or videos of his shows and comedy routines. I'm very thankful that I was chosen to do this. I believe Red Skelton's humor should live on forever in all of us.
I wish you all continued success and may God bless