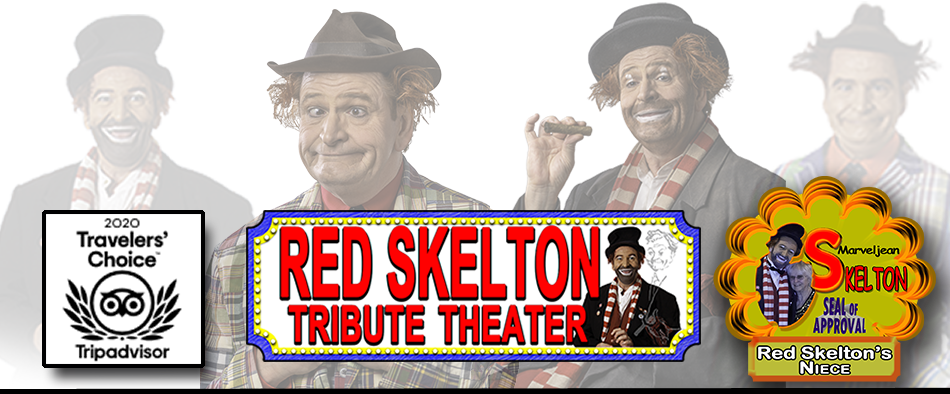 Red Skelton Characters
Red Skelton took several of his radio characters with him to the new era of television.
Many of the characters he created were often a result of a combination of people he had met, along with the ability to observe a certain type of person and create the individual character from that.
Red Skelton had an amazing talent of taking what he observed in people and creating a character we, the American public, could relate to in so many ways. It seemed like every family had one or more of these types of people that Red created, which makes them that much more loveable.
Here is a list of several characters that Red Skelton created:
Clem Kadiddlehopper was the dim-witted country bumpkin who was loved by all. It was a character who seemed like a fool, but every so often he would get one up on his counterpart.
Freddie the Freeloader was the hobo who lived in the city dump. Freddie would also be seen sleeping on a park bench often being told by a passing by police officer to move along or risk be arrested for vagrancy.
Gertrude and Heathcliffe were two seagulls that Red did and acted like they could talk.
Sheriff Deadeye was the not so honest lawman
Cauliflower McPugg was the punch drunk fighter who often time heard "bells and birds"
George Appleby was the henpecked husband known for allowing his wife to walk all over him.
San Fernando Red was your typical somewhat crooked politician (not that politicians are typically crooked)
Willie Lump Lump was the constant drunk who was often seen staggering, never seen sober.
Junior was the little child who's catch phrase was "I dood it".
Bolivar Shagnasty was described as a "loudmouthed braggard".
"Goodnight for now and may God bless"